24-25.10.2015
" Like father like daughter "
in my arms...
EDITH PIAF Magic Noblesse
(C.I.B. Royal Romance Baxxter x Amsterdam Lady Magic Noblesse)
VERY PROMISING 1
judge: Mrs. Ramune Kazlauskaite /LT/

owned by: Martina Bernold /AT/
photo by: Sam-Lenon
Martina thank you for brining me "Sissi" to this show. I was so happy to see her!
Her dady "Joko" was shown the same day
ICh. Royal Romance BAXXTER - CAC in champion class
Results of other dogs handled by me:
Lhasa aspo (sunday)
JCh. BRUNEI Ivepet - CAJC, JBOB + Cruft´s qualification´16
Irish wolfhound (satuday + sunday)
Brídge Highlands Heart - 2 x CAC, CACIB, BOS + Crufts´s qualification´16
Berner sennenhund (satuday)
BernEwa´s BEBE Daniels - Ex. 4
Flat coated (saturday)
DAILY NEWS Black Avatar - Very promising 1
Flat coated (saturday + sunday)
CORLEONE Black Avatar - 2 x CAJC
Barzoi (sunday)
JCH.GAVRIIL BORISOVICH Mraja - CAC, r.CACIB
Thanks to all owners for trust!
Speciality show of retrievers /SK/
23.10.2015
Our big BLACK AVATAR´s family

Flat coated retrievers
CARVILLE Black Avatar - CAJC, JBOB, JBIS !!!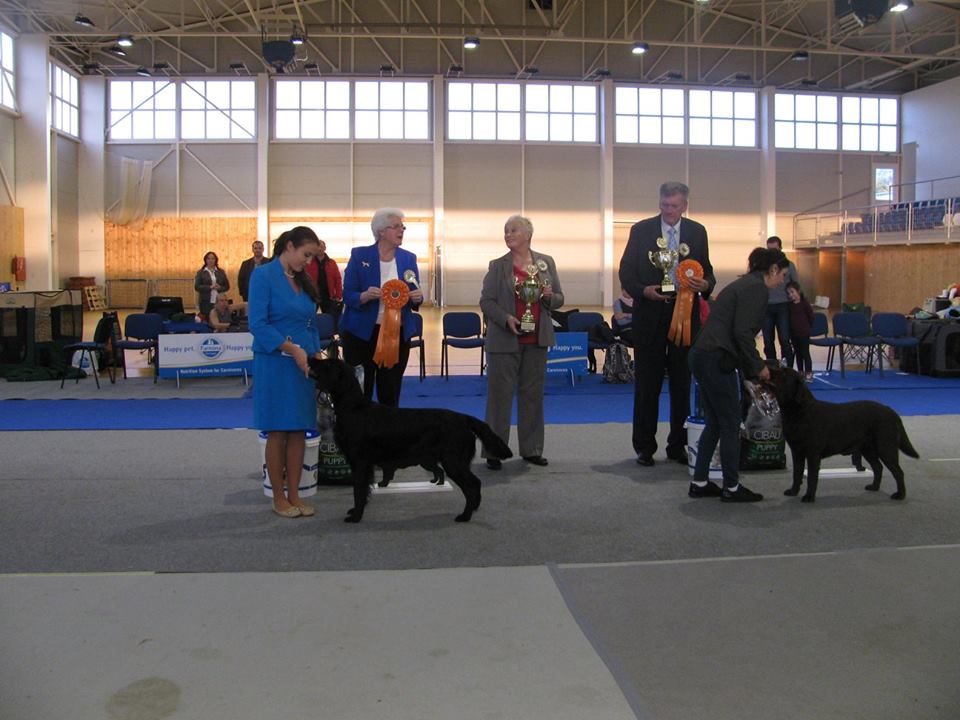 COFEE NOIR Black Avatar - CAJC
CORLEONE Black Avatar - res.CAC
DYNAMIC FORCE Black Avatar - VP 1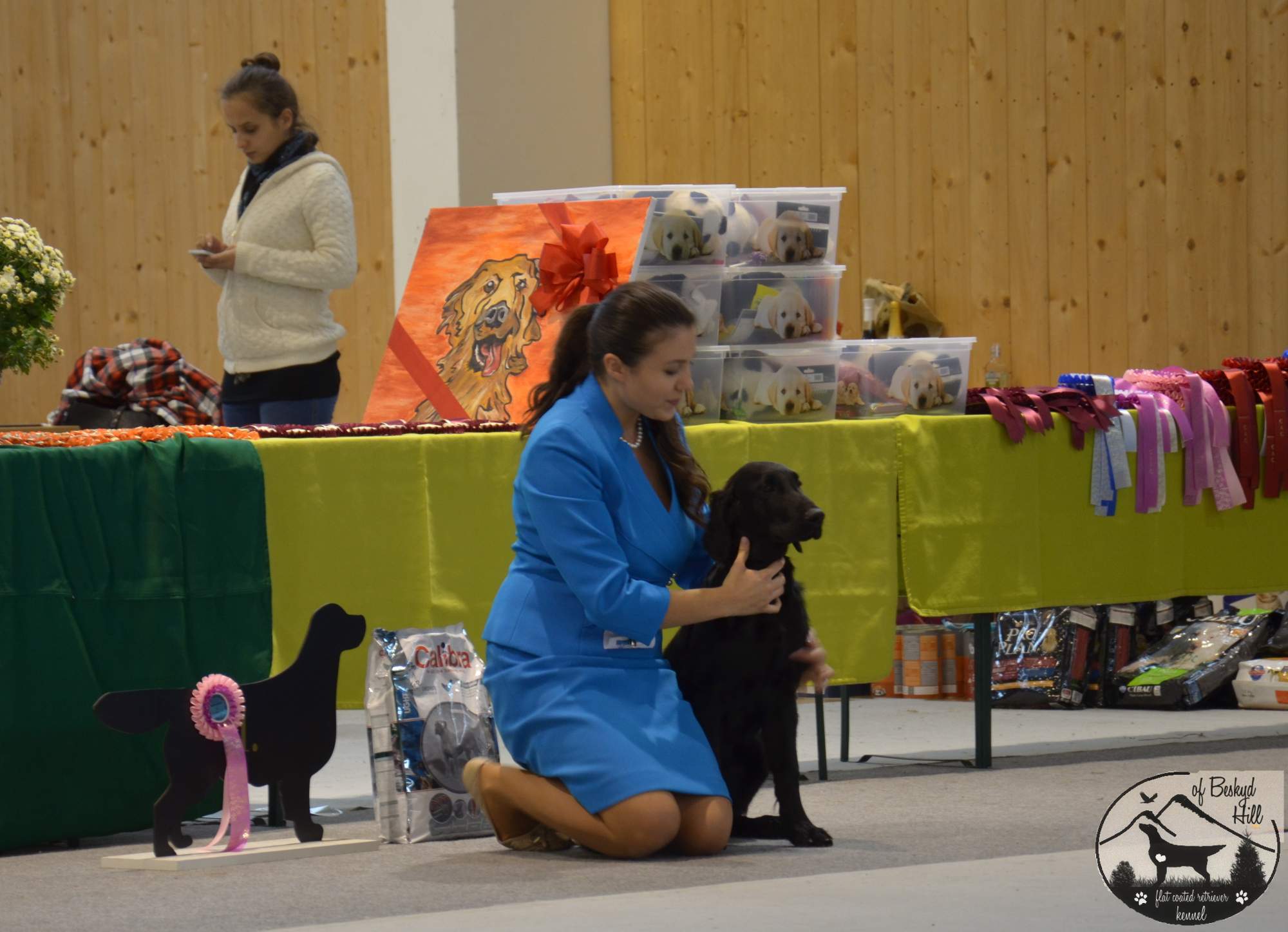 and...
ICh. BRAVE HEART Tercius - res.CAC
Golden retrievers
JCH.HONEY VELVET VALENTI Gold heart - CAC, SPECIALITY WINNER, BOS !!!
Flat coated´s judged by Mrs. Brenda Hutchison /UK/ and Golden´s by her husband.
Thank you!