12.09.2015
Judge: Anita Godwin /UK/
CH.ROYAL ROMANCE BAXXTER "Joko"
Joko - Ex.2 in a strong champion class
Joko´s kids:
EDITH PIAF MAGIC NOBLESSE "Sissi"
Owner: Martina Bernold, AT
Photo by Edo Stloukal (Sissi - right)
FATAMORGANA MAGIC NOBLESSE " Fanny"
Fanny - VP 3
Owner: Vladena Jaluvkova, CZ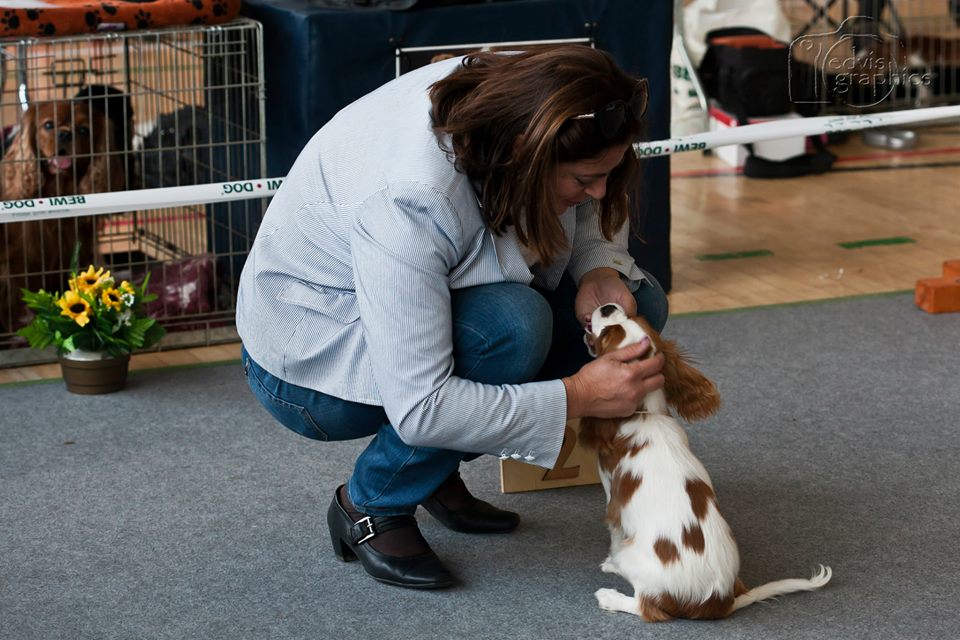 Well done my babies and their owners! Together there were 12 babies in the competition at the show.
Thanks to the judge!